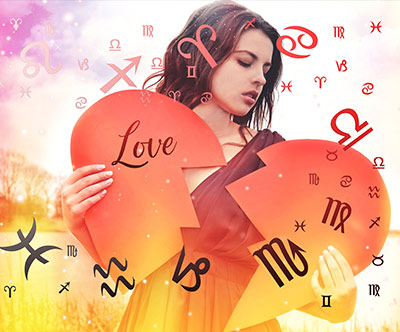 Love and Marriage Horoscope
Love and marriage are the most important part of our life. If there are issues in our love or marriage life, it can spoil a lot of things, and slowly we lose everything. There are numerous ways like Vedic Astrology, Numerology, Palmistry, Tarot Reading etc. to know about your love and marriage life.
According to Vedic Astrology, if your 5th and 7th house are not proper, if their lords are weak or your transit position is not perfect, it can lead to clashes in your personal life. In such a situation, we don't know what to do, where to go or whom to ask. Hence, we end up discussing it with our friends who come up with some general advice, which at times may be wrong. This is because they might not understand your internal feeling or your current situation properly. However, our highly qualified expert team from India's top universities can give you the best advice in such matters. Feel free to give us a call anytime. We promise to keep your personal data 100% confidential.
Deep Maglik Dosha Analysis
1 question to our Astrologer (15min)
Deep Maglik Dosha Analysis
Deep Maglik Dosha Analysis
Deep Maglik Dosha Analysis
Deep Maglik Dosha Analysis
1 question to our Astrologer (15min)