Taurus Zodiac Sign Analysis - (Sanskrit Name: Vrishab)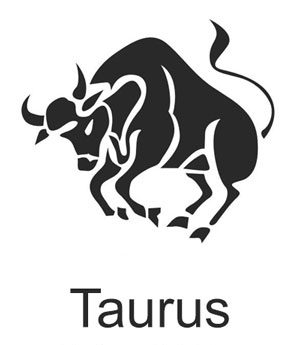 TAURUS SYMBOL, ELEMENT,PLANET AND LUCKY STONE
Symbol: Bull
Ruling Planet: Venus
Zodiac quality: fixed
Birthstones: Diamond , Opel
Color: Green ,Pink
Day: friday
Element: Earth
Positive traits- Creative, practical, spritual, strong, Hard working.
Negative traits – Very sensitive , possessive, addicted.
LUCKY COLOUR  –  Pink, Royal blue, Pale cream
LUCKY NUMBER – 1, 5, 9, 24,
LUCKY ALPHABET – A, J, P, G, Y, Va, Vi, U
INSIGHT – TAURUS 2021 – ASTROBOLLYWOOD
The insight of the Taurus Horoscope for 2021 is going to be full of Prosperity and victories. The year will bring positive results in every area. However, there would be negative effect and it would be negligible. The movement of planets may give you joyful end-results during the year in career, business and education. The presence of Venus in the first house which is going to help you get new projects, open doors for new career and develop a focused approach towards higher studies. The planets Mars and Rahu-ketu are going to have little effect during this year for 15 to 20 days in the month of June 2021. The planets movement of sun and mercury may bring tremendous amount of positive changes during this year. These changes could be financial development, career growth, new talent attainment, new relationships, family welfare and love affairs. The amazing and interesting joyrides in love going to come in your way and you may experience in the month of August and September 2021. The relationships going to be honest and reliable with the deep commitment from either side. Due to the presence of Rahu & ketu, there are chances of minor health related issues during the month of Feb 2021, however there wouldn't be any major consequences.
LOVE & RELATIONSHIP – TAURUS 2021 – ASTROBOLLYWOOD
The joyride of romance and love this year is going to be fulfilled and memorable and it is also supported by the presence of Venus in first house in association with Mercury. The period of roughly two months, especially during the months Aug-Sep 2021, the relationships are going to be ecstatic. The newly married couples will have best time during these days. These two months are best time to choose someone who is close to you. You need to take control over your emotions to avoid unneeded disputes with your partner. During the early days of 2021, in the last week of Jan and first week of Feb, you need to control over your words to have good bonding with your partner.
CAREER & PROFESSION – TAURUS 2021 – ASTROBOLLYWOOD
The year is dedicated for the prosperity and victories for Taurus Horoscope 2021. The instrumental element, the "self-motivation" you need to add in you at the beginning of the year. There are chances of lethargy during the period from last week of Jan to first week of Feb due to the presence of Rahu and Ketu. To avoid the effect, you need to show the self-motivation. The presence of Saturn is going to benefit you to get promotion with marginal increments. The individuals who run their own businesses are going to be rewarded with the prestigious projects. This year, the self employed individuals are going to get new opportunities. The businessmen engaged in agro products may see an incremental change during this year due to the new farming laws with the change in minimum support value (MSP). It is highly advised not to go for massive investments this year.
FINANCE – TAURUS 2021 – ASTROBOLLYWOOD
An improved and uplifted prosperity is going to be experienced due to the strong presence of Jupiter this year. But there is going to be slow in flowing of funds during the first two months. However, as year progresses you are going to see a miraculous change in the wealth and its accumulation. The businesses associated with the art and talents may see an upward movement of prosperity in terms of funds flow. This year going to be very good for the pharmacy product business, legal ventures, celebrities and small screen film makers. The incremental increase of finance can be seen in the construction businesses, engineering business and architect companies. The financial benefits going to be seen from the mid of April this year and it would be continued till the end of the year. However, you need to have control over the expenses related to your venture. The new relations, meeting new customers and expansion of business going to be highly impressive for your this year.
FAMILY & HEALTH – TAURUS 2021 – ASTROBOLLYWOOD
The overall health of the family is going to be satisfactory and there wouldn't be any worrisome issues during this year due to presence of Mars and Sun. The family will have frequent get togethers after the month of April this year. The Venus will show a good support to entire family from the month of April. As the family meets very often this year, there are chances of considering multiple issues in the agenda. You need to avoid giving your view points on ancestral property. Instead, you need to stress on the issues related to elders health. There's going to very good news in the family and you all may wellcome a new arrival this year.
EDUCATION & ACADEMICS – TAURUS 2021 – ASTROBOLLYWOOD
This year the education, results and plans for new areas are going to be improved due the presence of Mars and Jupiter. The year for the students may bring multiple achievements from various activities. Apart from education, the kids going to perform much better in extra-curricular activities. Their activeness, enthusiasm and energy is going to be better than previous years. The students focussing on medical and research fields are going have best results this year. Parents need to guide their kids as they speaking to their best friends, especially this year. The presence of Mercury would definitely going to help all students to keep focusing on the key issues.
PREPARATIONS / CAUTIONS / NEGATIVES- TAURUS 2021
The initial two months going to be unfavourable for the new buying of home, vehicle or any new asset due to the presence of Rahu-ketu. There are chances of disputes over the ancestral property or over the distribution of shares. You need to be very cautious about the health of parents and kids. The reducing expenses on vehicle will save your time, efforts and money this year.
 PANDEMIC / COVID / OPPORTUNITIES – TAURUS 2021
The world is under the crisis over two issues and they are medical emergency and financial emergency but there is going to be "possible positive results" for the Taurus fraternity due to strong presence of Venus and Jupiter. There wouldn't be any negative effects in their health as well. But due to presence of Rahu-ketu, it is advised to follow the strict guidelines given by the govt. of India and WHO. Attentions needs to be given for regular use of face mask and hand sanitiser, inculcating a new habit of washing hands at regular intervals.
CONCLUSIONS – TAURUS HOROSCOPE 2021
The Saturn is going to play a major role in this year for you. The profits in ventures, new businesses and in multiple areas are going to be increasingly good. Avoid taking decision during the first two months. The new investments going to bring good returns in future, but avoid investing in first two months. Spend money on purchasing gold and the favourable period is any time after the month of April. The first three months are highly favourable, if you choose to invest on stock market.
Consult our Astrologer Career Expert - only Rs. 903 Rs 471 50% Off CALL NOW
Talk to our Love Expert - only Rs. 2001 Rs 993 50% Off
2019 Indepth Horoscope - Only 4003 Rs. 1911 55% Off
Marriage Consultation- only 903 Rs. 471 50% Off
Solutions for New/old Business - only 3004 Rs. 1420 50% Off CALL NOW
Consult our Astrologer for Education Just Rs.2001 Rs.993 50% Off
Talk to our Astrologer for Health & wealth only Rs.903 Rs 471 50% Off
Call your Astrologer 2019 Relationship Compatibility -only 3004 Rs. 1420 50% Off