VIRGO Zodiac Sign Analysis ( Sanskrit Name -KANYA )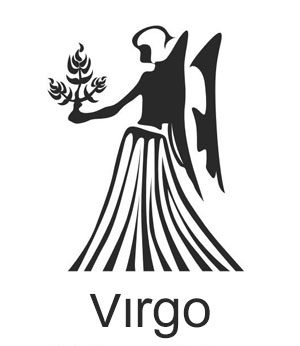 Ruling Planet: Mercury
Zodiac quality: Mutable
Birthstones: Emerald
Color: Grey
Day: Wednesday
Element: Earth
Positive traits- Super Fast, Updated ,Good speaker,
Negative traits – blindfaith,Unsecure, Unpractical
LUCKY COLOUR  –  White, Green and Yellow
LUCKY NUMBER –  2, 5, 6, 9, 26
LUCKY ALPHABET –  B, E, G, H, K
INSIGHT – VIRGO 2021 – ASTROBOLLYWOOD
The Virgo Horoscope 2021 can be considered as the year of energy, enthusiasm and creativity with the support extended by the planet Jupiter from the first week of this year. New job opportunities and new relationships will make an appearance in February, with Mars movement. To be precise, you should remain extremely careful in between the months of April and September. If you are into business, then you will have better time ahead this year. The economic health this year' from beginning to end, it will be very much favourable for you. There will be a positive flow in whatever you do. You will also have a renewed interest in your life. Love and relationships will grow eventually this year as Jupiter is moving to the third position. A salary hike is on the cards, may be even a promotion. Your seniors are watching you and observing closely, where they are going to like your devotion and efforts. The position of Jupiter in the month of November, going to help you in every-way pertaining to the love relationship.
LOVE & RELATIONSHIP – VIRGO 2021 – ASTROBOLLYWOOD
The Love Horoscope for VIRGO 2021 suggests to wait for first week of March. The transit of Mars would benefit you for love relationship, however you need to settle with right option. It would be challenging period for you to settle with best option. You need to focus on your future and align your plannings with your partner. You will obtain the complete support of luck and with the due support of the transition of Venus, you will make every possible attempt to strengthen your relationship. The time between October until December will be the time, when attraction between the two of you will increase. Many of you might be thinking to wait until next year to get married. Those who are already married may be in deep discussion of future planning. Several other couples who chose career, will obtain a grand amount of professional success during the initial three months of the year. The same will happen in the months of September, October and November. As a result, you would see numerous professional gains on your way.
CAREER & PROFESSION – VIRGO 2021 – ASTROBOLLYWOOD
The Virgo Career Horoscope 2021 suggests that they should think before changing to new job because Saturn transiting in the fifth house. It would compel you to think about changing, but right strategy may work better for you in this regard. The month of March is a wonderful period for your continued success as Mercury transits after the 15th day. Jupiter movement would enable you to stand strong this year. The month of May will have transition of Venus which would help you gain professional success and massive career benefits. The aspiring entrepreneurs and start-up founders aggressively should work towards the networking and they should obtain the benefits of right combination of Jupiter and Venus this year.
FINANCE – VIRGO 2021 – ASTROBOLLYWOOD
The Finance Virgo 2021 indicates that the strength of finance and its accumulation would be improved whole year and symptoms can be seen from the month of March and end Feb due to strong support from Venus. The movement of Mars, specifically, the months of January and December will remain quite profitable for you. In addition to this, the month of May will also provide you with better economic opportunities. Make sure you don't lose your balance while making any fresh move or important decisions. You are likely to feel a kind of pressure to create new ideas and to make them work as you see a tremendous inflow of creativity this year. There are chances of expenses in the region of your business expansion which may invite you to utilise from your savings in the month of Feb and November.
FAMILY & HEALTH – VIRGO 2021 – ASTROBOLLYWOOD
The Virgo Health Horoscope 2021 indicates that your health will remain average. But, you are requested to be careful during the months of March and August. Hence, take good care of yourself and save yourself from unneeded thoughts. During the months of April and may the Venus transition brings respect from friends and family members which helps you to feel comfortable and appreciated. By Mid-April Jupiter transition, will increase your time with the family. You may enter into some form of self-improvement together such as a course, hobby or some type of spiritual experience. The multiple ways of your involvement will bring peace and harmony in the family.
EDUCATION & ACADEMICS – VIRGO 2021 – ASTROBOLLYWOOD
The Virgo Education horoscope 2021 indicates the Saturn presence and you need to follow the advices and instructions given by the teachers, superiors and well wishers. This would enable you to get good results this year, if followed properly in the initial period of three months. Students who wish to complete their studies in a foreign country may see a positive movement during the month of August. If you are pursuing your studies in subjects which are related to public administration or Social studies, then this year will bring miracles for you. Along with this, students belonging to the Information and Technology Sector will also see good results during this year.
PREPARATIONS / CAUTIONS / NEGATIVES- VIRGO 2021
The Virgo 2021 suggests that to avoid to take up every discussion seriously at home due to the transition of Saturn. During this time, some debates regarding any ancestral property can come into the agenda. You are advised to limit your involvement in any such issues. Due to some reasons, clashes may take place between you and your in laws. Hence, you are advised to work on your relationship with your siblings and parents of your life partner during the months of February, March and April. It is also quite possible that your life partner may get inflicted with some health problems. In such a situation you are advised to take good care of him/her.
PANDEMIC / COVID / OPPORTUNITIES – VIRGO 2021
The phase of Corona troubled whole world last year. However, the problems, negatives and the challenges are over and you are entering into new opportunities filled in new areas. The Movement of Mars is highly favourable for start-up ventures for those, who take up the production of Anti-covid materials. This area needs lot of players currently. This pandemic suggests to take up proper care of yourself, family and kids, also advise them to use Face mask, hand sanitiser and regular hand wash.
 CONCLUSIONS – VIRGO HOROSCOPE 2021
The year is going to be very good for the people who are in creative field with the timely presence of Saturn, Venus, Jupiter and Mars. The career opportunities are good, if focused on right time as mentioned above. The overseas opportunities are good for students. The funds flow is very good for the Businessmen. There can be flaws in your thinking or decisions, and only experience and analysis can help you to reach to the right conclusion.
Consult our Astrologer Career Expert - only Rs. 903 Rs 471 50% Off CALL NOW
Talk to our Love Expert - only Rs. 2001 Rs 993 50% Off
2019 Indepth Horoscope - Only 4003 Rs. 1911 55% Off
Marriage Consultation- only 903 Rs. 471 50% Off
Solutions for New/old Business - only 3004 Rs. 1420 50% Off CALL NOW
Consult our Astrologer for Education Just Rs.2001 Rs.993 50% Off
Talk to our Astrologer for Health & wealth only Rs.903 Rs 471 50% Off
Call your Astrologer 2019 Relationship Compatibility -only 3004 Rs. 1420 50% Off